About Us
Fusion Pet Retreat | Founded 2016
Our goal is to make Fusion Pet Retreat your pet's favorite retreat when away from home! Fusion staff gets to know clients and animals on a personal level in order to provide the highest quality, individualized care possible. We believe in small play groups, frequent rest breaks, and enriching playtime. Each pet receives compassionate care according to our strict guidelines, allowing us to provide a safe and enriching environment for all pets in our facility, including any special needs pets you may have in your home.
Let Fusion Pet Retreat keep your dog happy and comfortable while you are away!
Our Philosophy
A Philosophy of Well-being focused Pet Care
The Fusion Pet Retreat philosophy is present in every service that we offer and is evident in every retreat stay. At Fusion Pet Retreat every single animal in our care receives the utmost attention and comfort. We strive for excellence in detail and providing specialized care for pets of all breeds, ages, sizes, and temperaments. Dogs, cats, and critters are welcome here at Fusion Pet Retreat. Our goal is to make Fusion your pet's favorite retreat when away from home!
Fusion staff gets to know clients and animals on a personal level in order to provide the highest quality, individualized care possible. Every staff member is passionate about providing the highest quality of care. We train staff members to read dog, cat, and critter body language so that they can focus on animal well-being.
Each fusion pet is treated with compassionate care according to our strict guidelines. We believe in small play groups, frequent rest breaks, and enriching playtime. Each pet receives compassionate care according to our strict guidelines, allowing us to provide a safe and enriching environment for all pets in our facility including any special needs pets you may have in your home.
Our dedication to wellness carries through to our selection of retail products, available for sale when you pick up or drop off your pet — we offer leading brands, including FROMM®, Farmina®, and Treat Me Right® Dog Treats!
All Dogs, Cats, and Critters
Care designed with your pet in mind.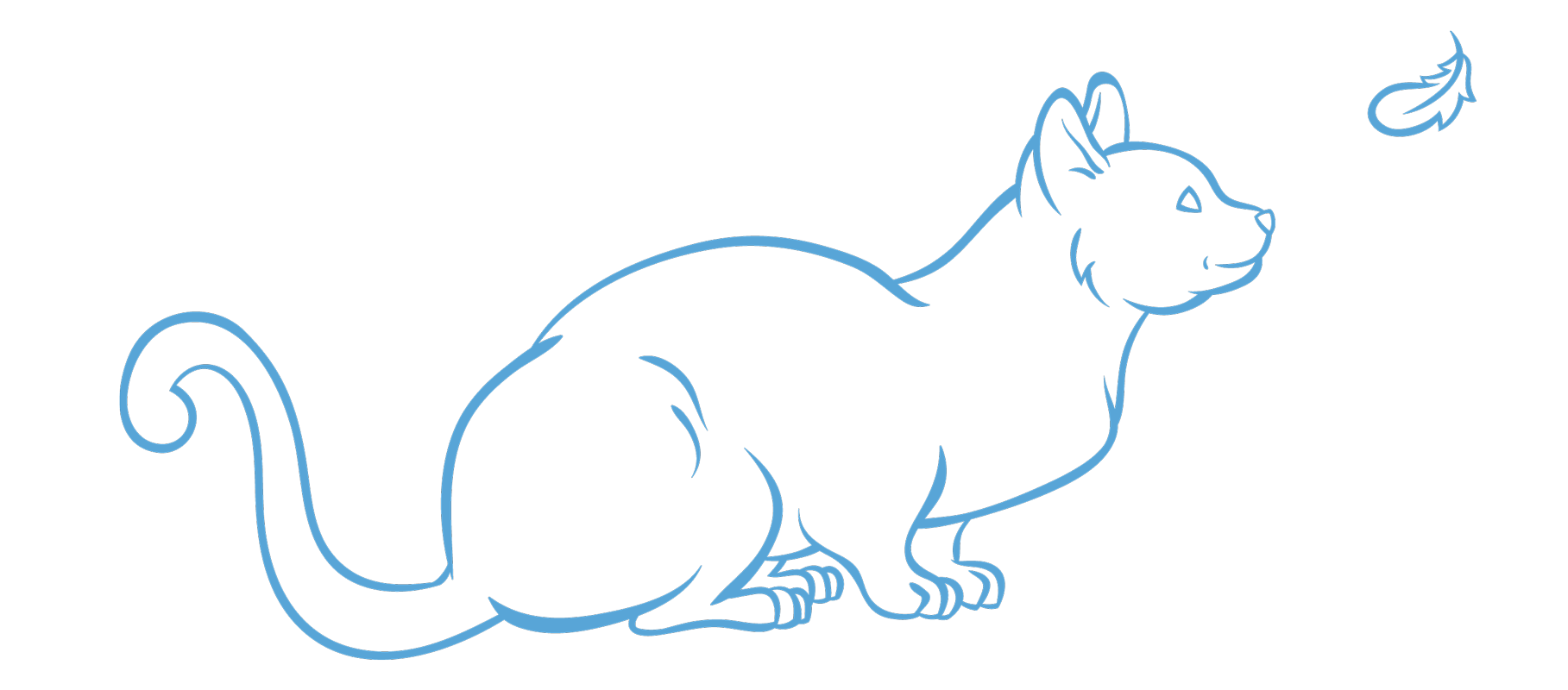 Wellness
Passionate about wellness and focused on the physical and emotional well-being of every pet.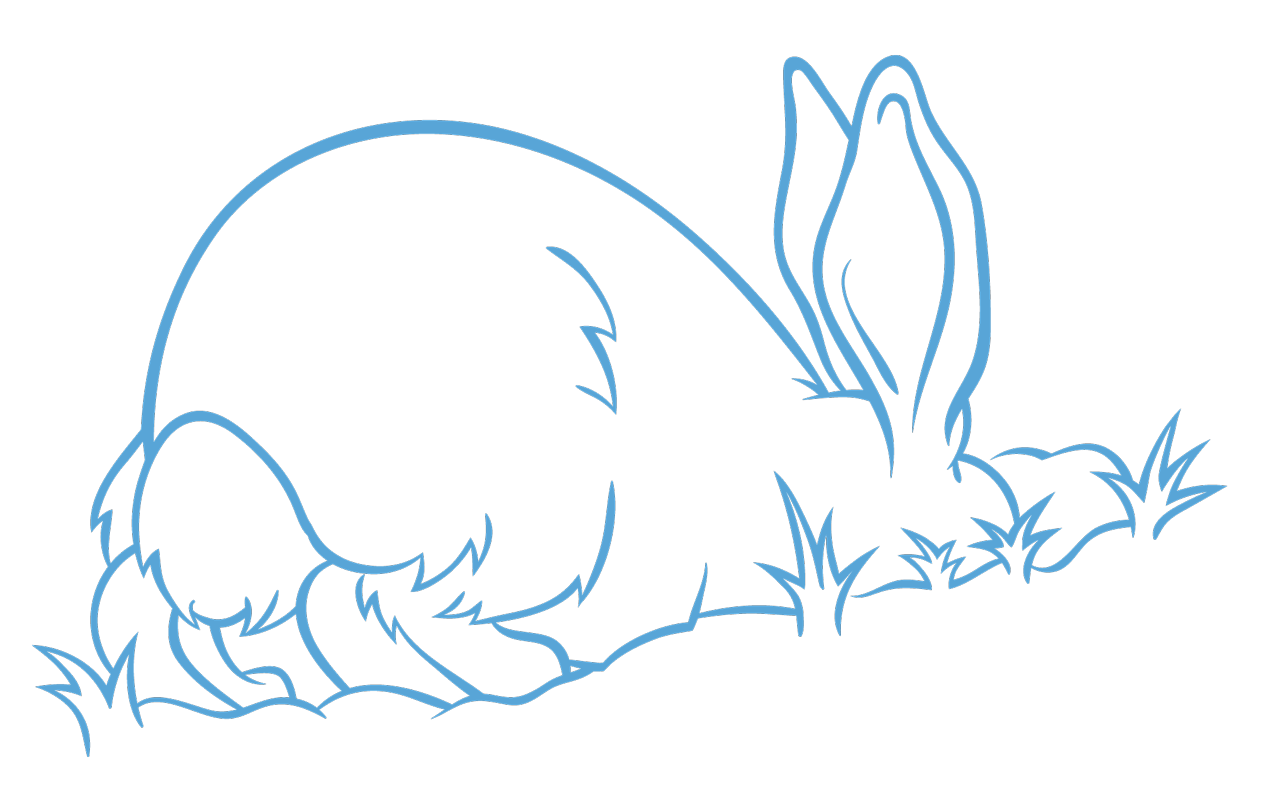 Innovation
Innovation in animal care, with custom training for all of our staff and custom care programs for our guests.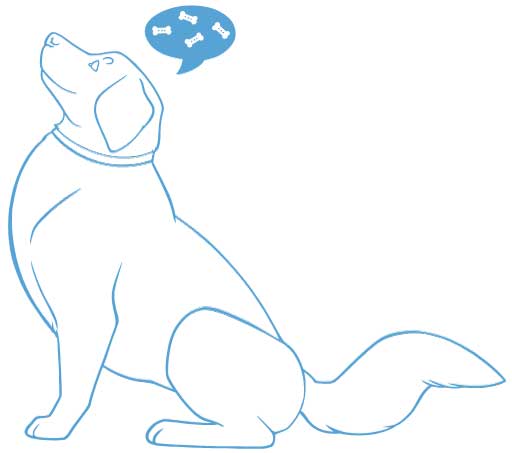 Professional
Qualified Professionals with training from a certified behaviorist.
Transparency
We work with clients to create a specialized care plan for pets' individual needs. We communicate with our clients through every part of this process.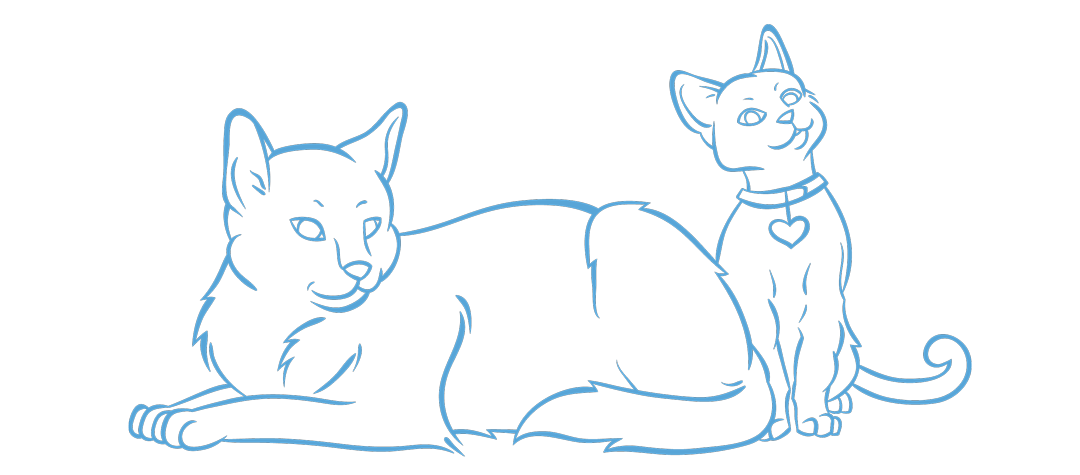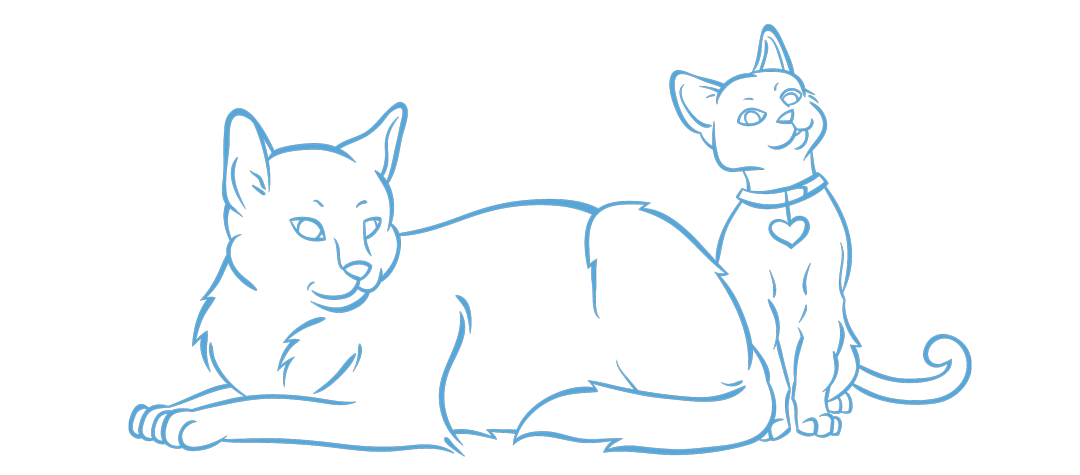 Exceptional care
Exceptional Care provided by staff who care and are specially trained.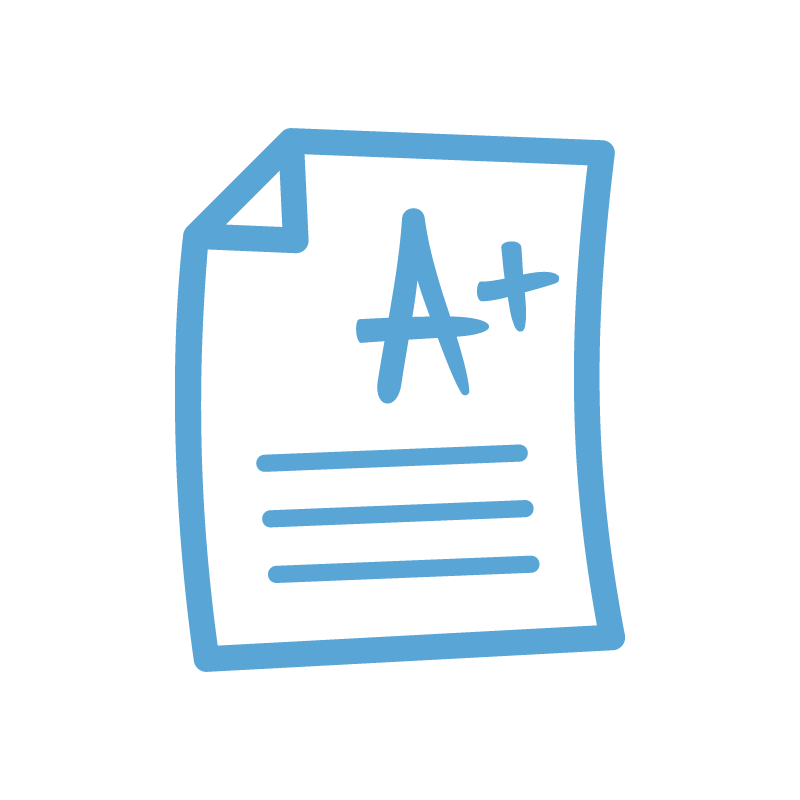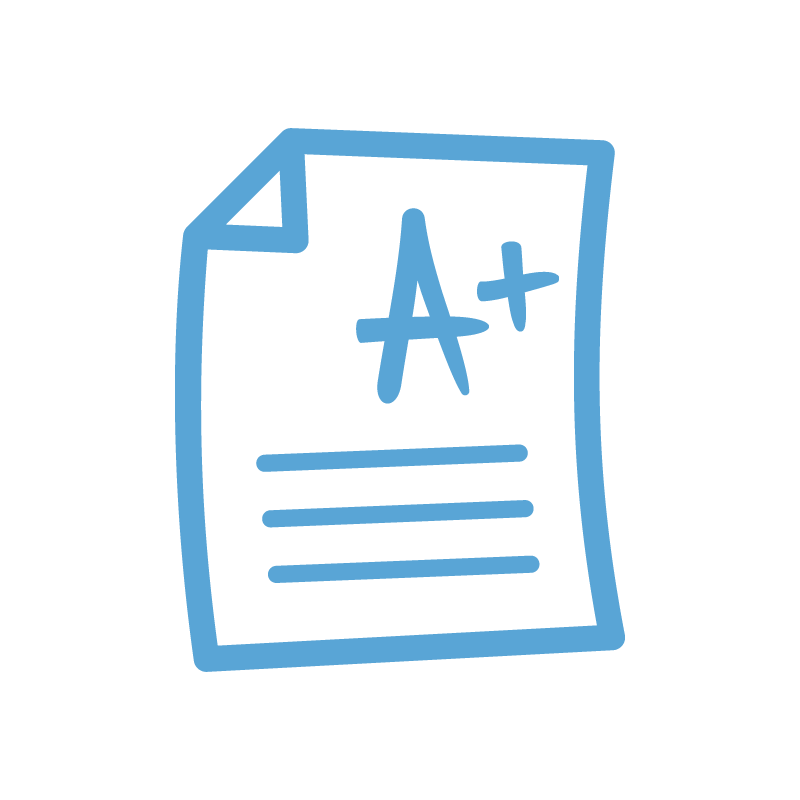 Education
Focused on education, working with the community to strive for progress in our care and to educate clients outside of the facility.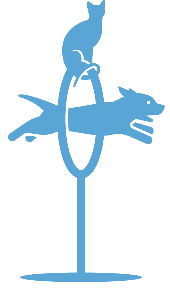 Take a Tour
Want to learn more about Fusion Pet Retreat?
Our staff would love a chance to show you around and answer all of your questions.
If you would like to tour our facility after watching the virtual tour, feel free to come in during any of these time windows:
Monday 10-11am,
Tuesday 10-11am or 5-6pm,
Wednesday 10-11am or 2-3pm,
Thursday 10-11am or 5-6pm
Non-Social Boarding Rooms
Small Dog Standard Boarding
Medium to Large Dog Boarding
Our Team
Fusion's passionate team of professionals are trained by a certified behaviorist and take continuing education seriously.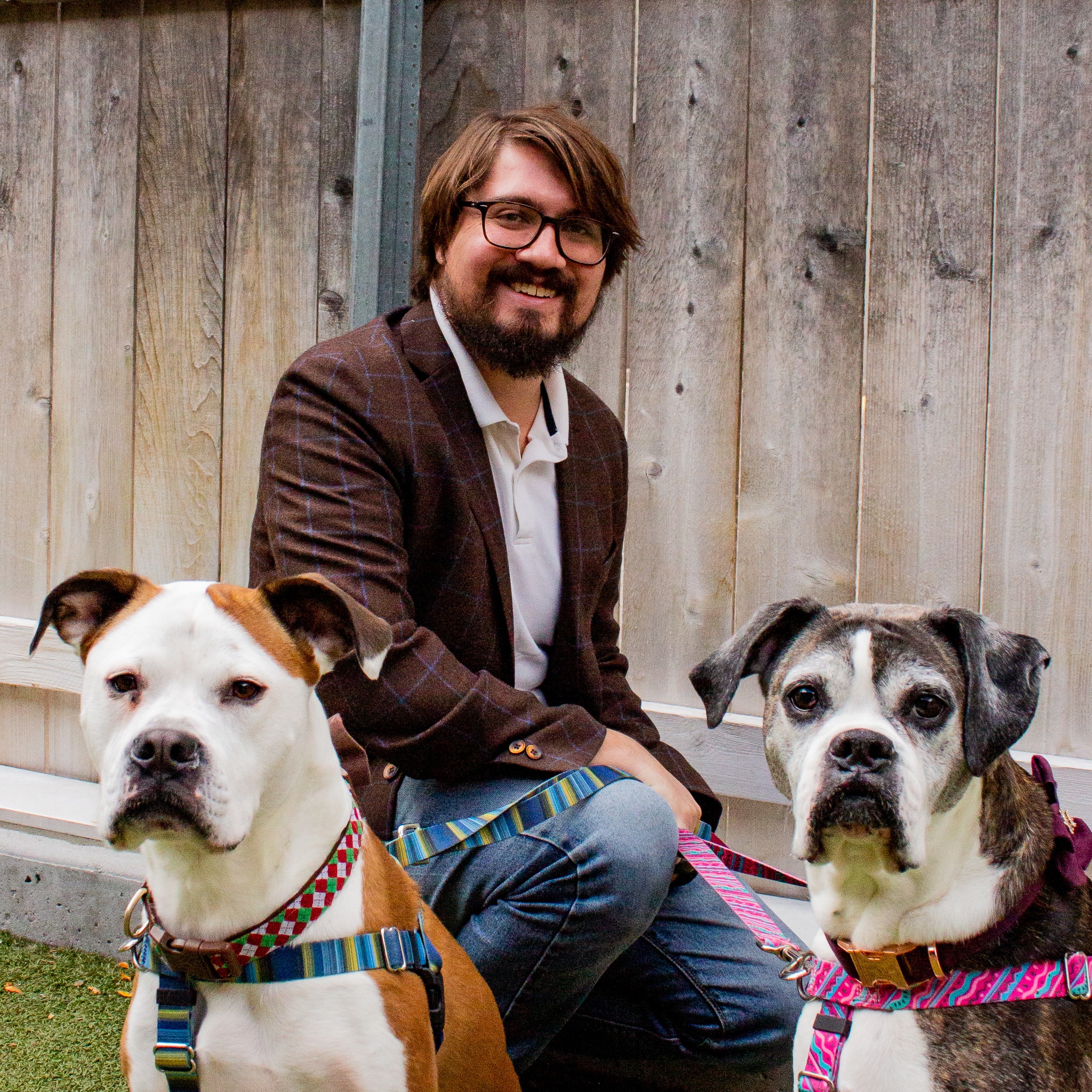 Mike McKinley
Owner
I bought Auntie Ruth's Furry Friends in 2012. In 2016, we rebranded and moved locations to what is now Fusion. I wanted to offer exemplary services with an emphasis on quality care.  I have 2 dogs – a Boxer Mix named Jack, and an American Bulldog named Hank. In my spare time, I enjoy trying out new breweries with my lovely wife, Shannon.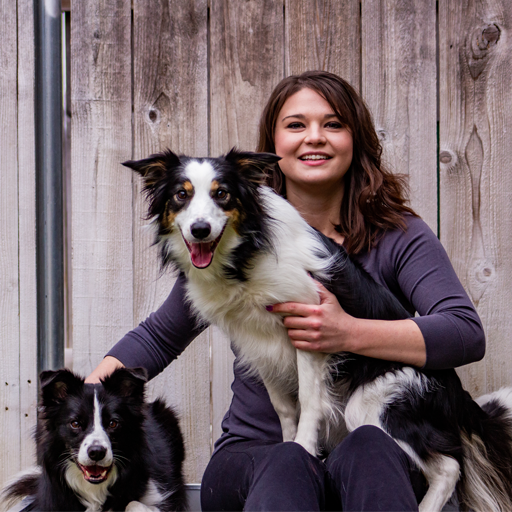 Elizabeth Doyle
General Manager &
Agility Instructor
I graduated from the University of Minnesota with a Human Resources degree. To unite my professional experience working in HR and my personal passion of training in dog sports, I came to Fusion in 2017. While not at work, I compete in agility with my two border collies (Marzena and Rizzo) and terrier mix (Evie). I also enjoy baking, doing DIY projects, and spending time with my husband.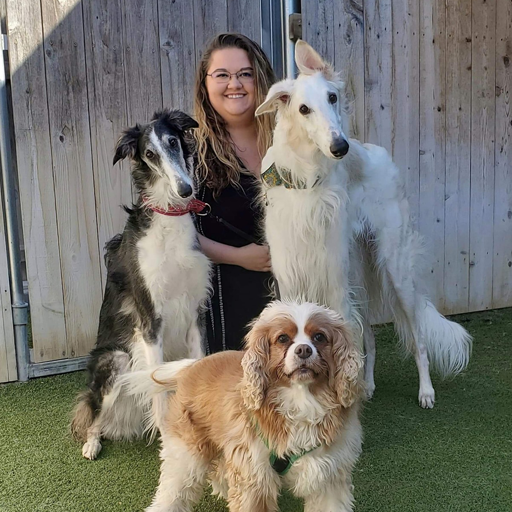 Megan Janning – CPDT-KA
Training Director
Animal behavior and training has been both my passion and my career for over a decade. I've had the opportunity to work professionally with a variety of species and breeds on a significant range of complex behavior issues and training. With my own dogs- I enjoy competing in Conformation,  LGRA (straight racing), ASFA (lure coursing) and NOTRA(oval racing) and taking Nosework and Agility classes.
Allie Holmdahl
Front Desk Manager/Agility Instructor
I attended the University of Minnesota for Animal Science. I started at Fusion in 2018. I now manage the Front Desk and do Training administration. I assist with agility classes as well. I have a Doberman named Winston. He and I compete in agility together. I am passionate about training and learning more about dog sports. When not spending time with Winston, I enjoy trying new restaurants and reading books. 
Arran Rolf-Watt
Pet Care Manager
I am CPR and 1st Aid Certified for Pets, Animal Behavior and Dog Handling has been a huge part of my life and one of my biggest Interests; It Is something I am extremely passionate about. I have 4 pets of my own – a Border Collie named Bucket and three cats (Hamilton, Charlotte and Norah). In my free time Bucket and I do Agility and Dock Diving together otherwise, I coach Volleyball!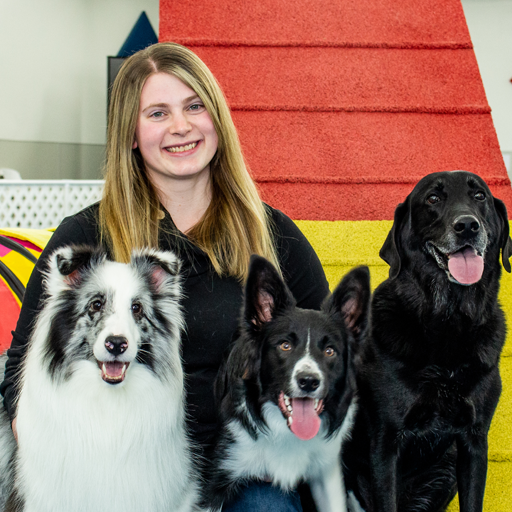 Brittany Sepanski
Assistant Training Director
& Agility Instructor
I have 3 dogs – Yoda (Black Lab), Tatl (Sheltie), and Solaire (Border Collie). I also have 2 cats named Ozzie and Wilbur. I love working with our "special needs" dogs that don't know how to play. In my freetime, I compete in agility with my dogs.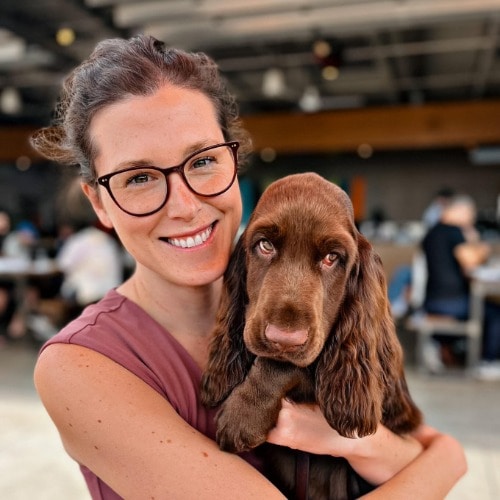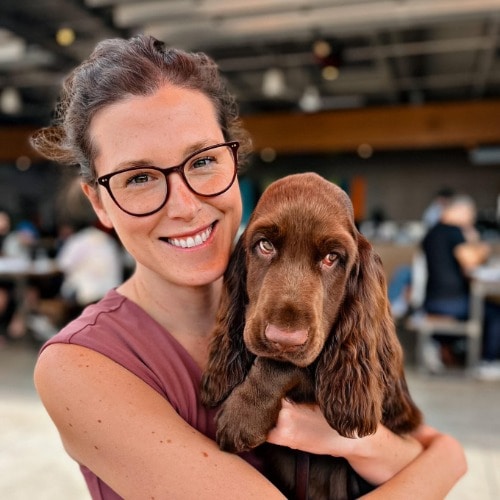 Nicole Hecksel
Groomer
I have been training and showing dogs since I was 13 years old, and currently have a crew of 2 Australian Shepherds, a Field Spaniel puppy, and a 4 year old son. I believe dog grooming is an art form and vital to the dog's overall wellbeing. I strive to offer a calm and respectful grooming experience where I accommodate for each pup's individual needs.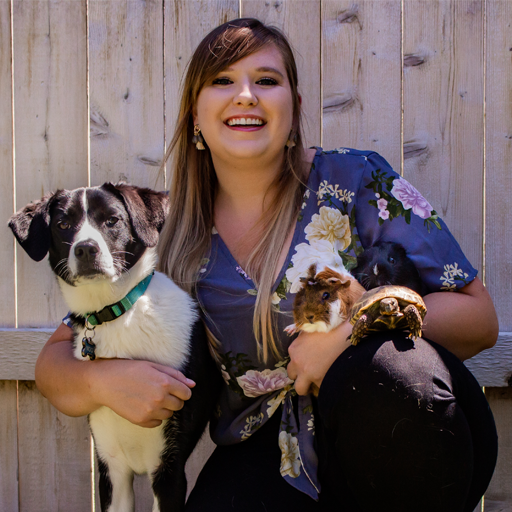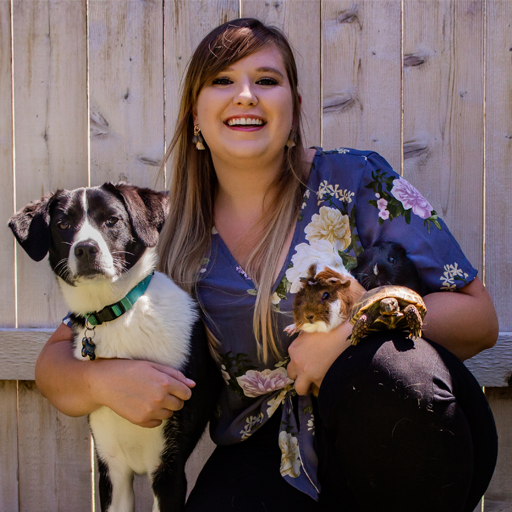 Erin Teter
Bather
I have worked in almost every position possible at Fusion until I found my passion for dog grooming. I've been grooming at Fusion for the past couple years.  I have 2 dogs – an Aussie mix named Moo and a Borzoi named Soba. I also have fish, a turtle, and a guinea pig. I enjoy spending my free time with my Fiance, Mike and all our pets.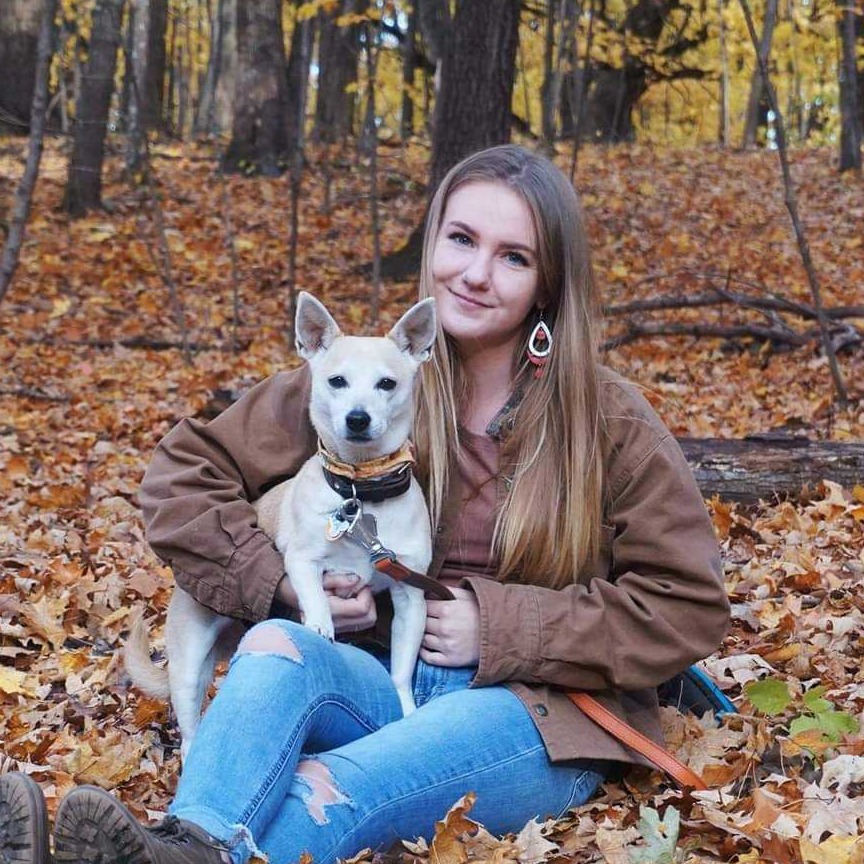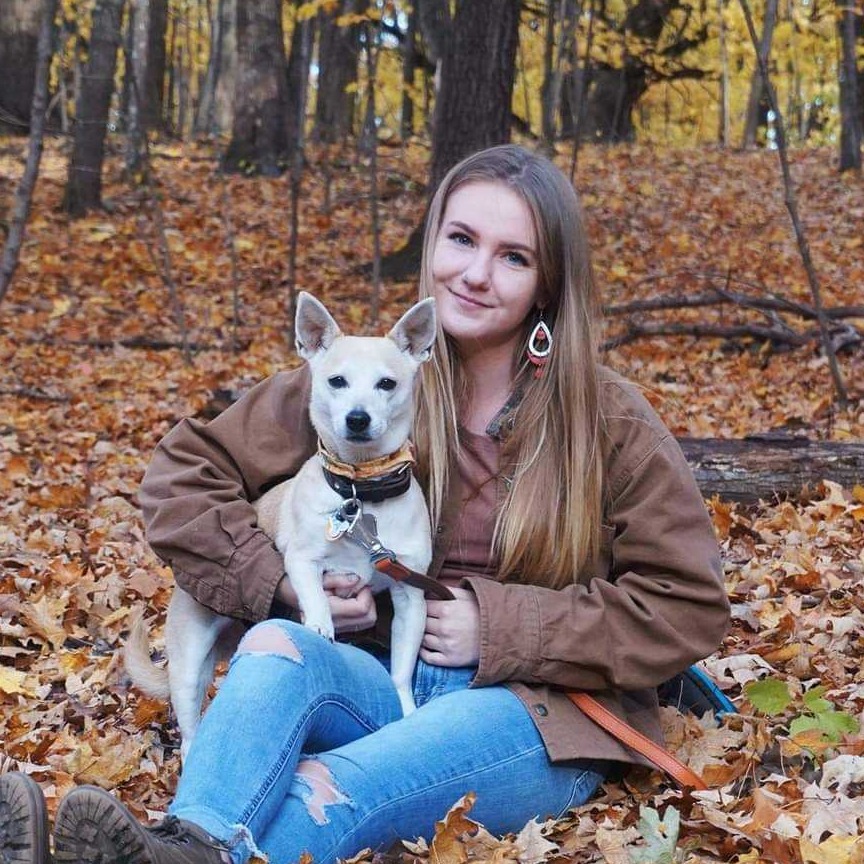 Madeline Weibel
Bather
I have a Bachelors degree in Zoology. After working professionally in the industry for several years, I worked at Fusion as a Pet Care Supervisor. I have recently become a Bather in our grooming department.  I have two dogs – a terrier mix named Nya and a Borzoi named Lennox. In my free time, I enjoy hiking and camping with my partner and my dogs.
Jake Berglove
Bather/Obedience Instructor
I have a Australian Shepherd named Hazelnut. I enjoy working at Fusion because I love meeting and making friends with so many incredible dogs! If I was a dog I'd be a Shiba Inu.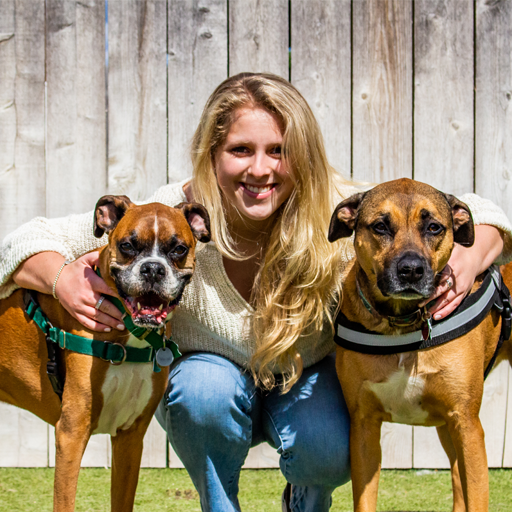 Lucy Graham
Front Desk
I'm currently going to school for a degree in Advertising/Public Relations. I have two dogs named Beau and Clooney. I love working at Fusion because of the amazing clients – both human and canine!
Sarah Mann
Front Desk Specialist
Bio coming soon!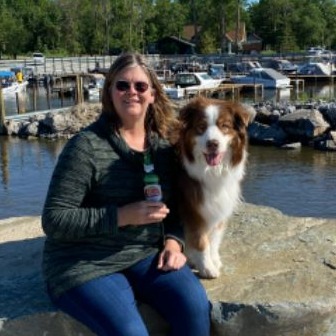 Holly Williams
Pet Care/Front Desk Specialist
I have 3 pets – an Australian Shepherds named Gideon,  a cat named Nala, and a cranky parrot named Polly. I love training in agility and barn hunt with them. I also enjoy quilting and knitting in my freetime. I spent 30+ years running an in home childcare. I love teaching children how to interact with animals in a positive way.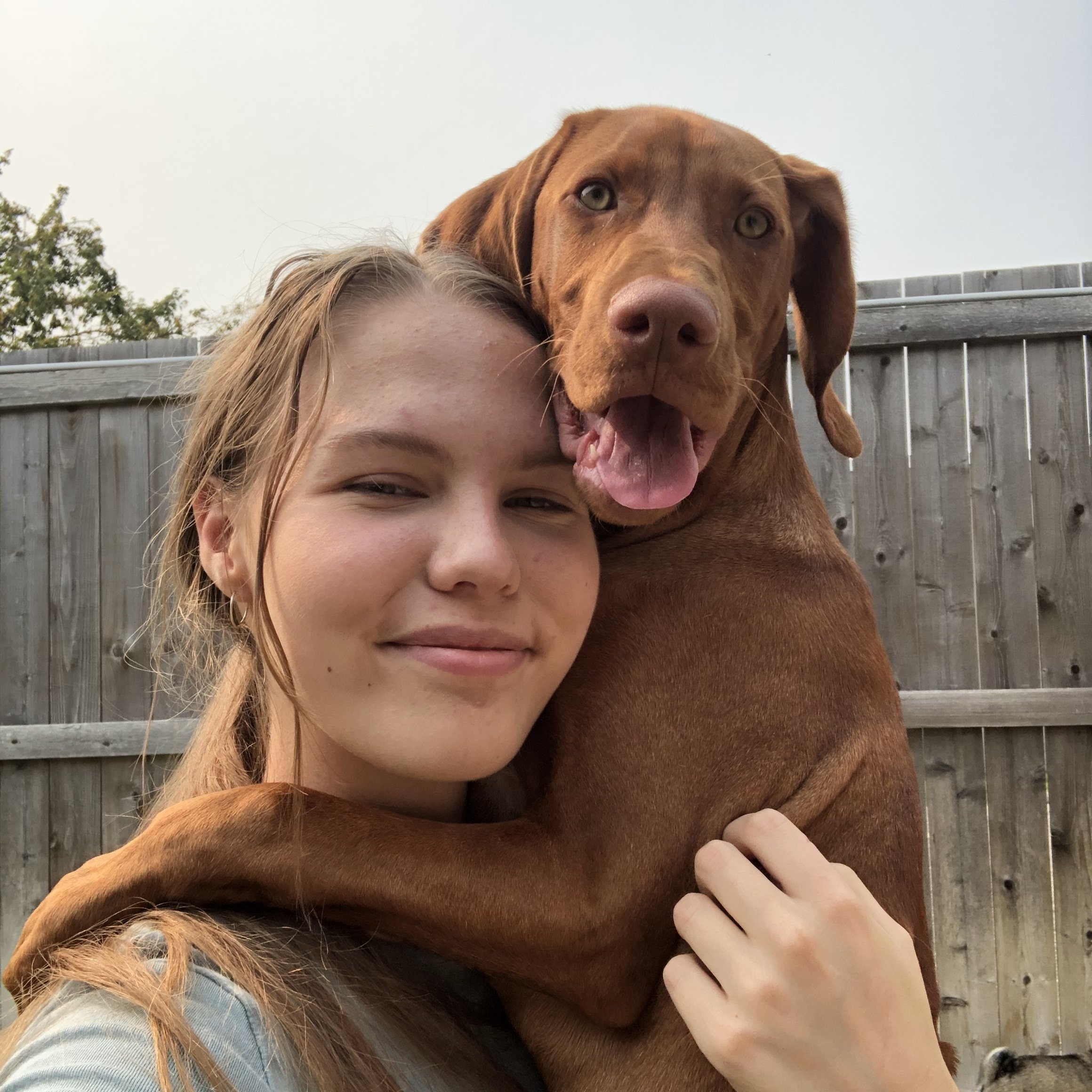 Annika Larson
Pet Care supervisor
I started at Fusion in 2020 in the pet care department. Since then, I have moved into being a supervisor and working at the front desk. Currently, I am most often seen offering walks to our boarding and daycare clients. I also teach and assist training classes. I have a flat coated retriever mix named Hershey. I enjoy spending time outdoors and camping. 
Brandon Jung-Plank
Pet Care Supervisor
Bio coming soon!
Margaret Weider
Pet Care Supervisor
Bio coming soon!
Stephanie Linstad
Pet Care Assistant supervisor
Bio coming soon!
Paul Linstad
Pet Care Assistant Supervisor
Bio coming soon!
Becky Koeger
Conformation Instructor
I have been competing in dog sports since 2000 and I believe in having a well rounded dog.  My Border Collies compete in agility, obedience, rally, herding and conformation.
I have put numerous titles and championships on my dogs and have competed in multiple national events.  I love to teach and see the progression with handlers and their dogs, it's a rewarding experience when a team comes together.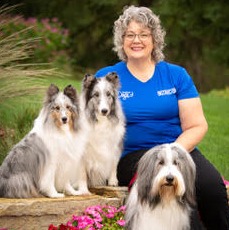 Beth Hostetter
Agility Instructor
As a Certified OneMind Dogs Instructor, I love using and teaching the OneMind Dogs method to help my students better understand their dogs. It is a joy to see these teams come together and grow. Clear communication, that is natural to the dog, increases both speed and confidence, while allowing the handler to work calmer and at greater distance.  My classes focus on the handler understanding their dog, team building, and growing confidence in dogs and handlers alike.
Brooke Knotek Benjamin
Agility Instructor
I love seeing the "light-bulb" moment when teaching a new dog and handler team a new skill. Outside of dog training I work as a certified veterinary technician (CVT) and as a certified canine rehabilitation practitioner (CCRP).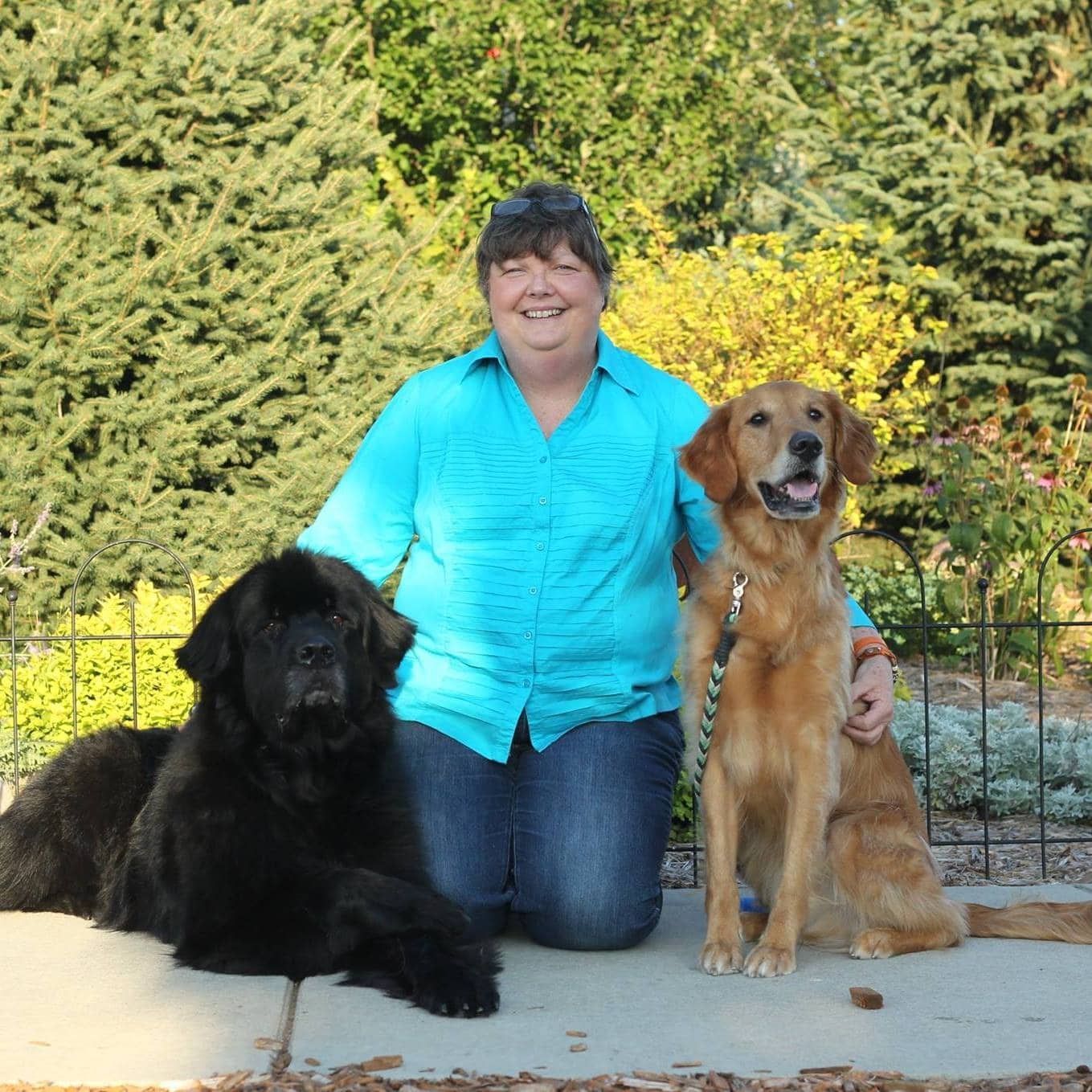 Beth Crowley
Agility Instructor
I have been involved in agility since 2004 when I began training my first competition dog. I have trained 2 Newfoundland dogs and 3 Golden Retrievers. My current dogs are Ticket, age 8 and Mojo age 1. I began teaching agility to students around 2013. I especially like to teach handlers the foundational skills they need to teach their dogs to be successful in the sport. It is my goal to make agility fun and to help build a positive relationship between the handler and their dog.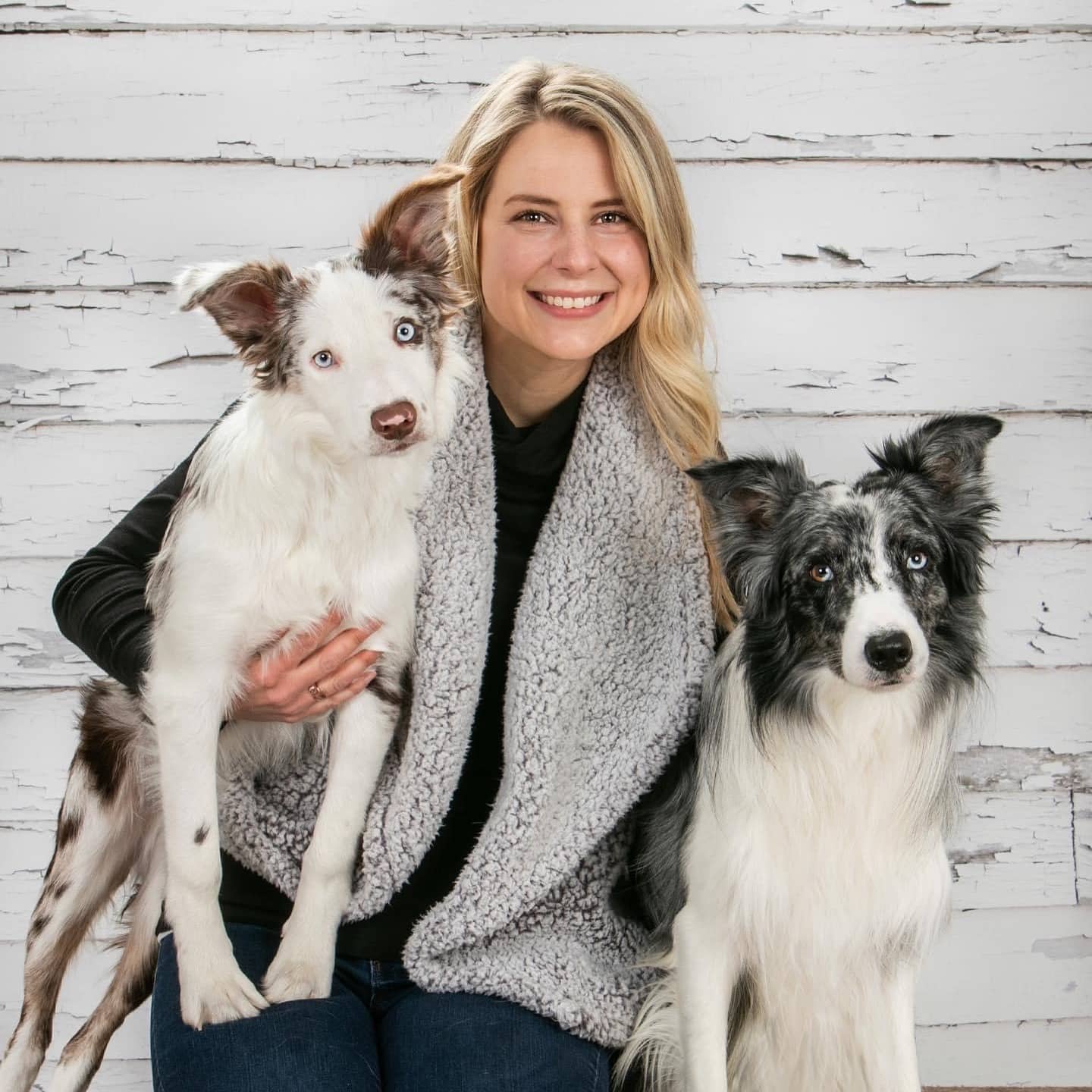 Caitlin Varhalla
Agility Instructor
I have been training and competing in agility for the last 20 years and currently share my home with two border collies. I am constantly evolving in my training and am always excited to try new things and approaches with my students. I try and make every class a positive fun experience where everyone leaves excited to come back.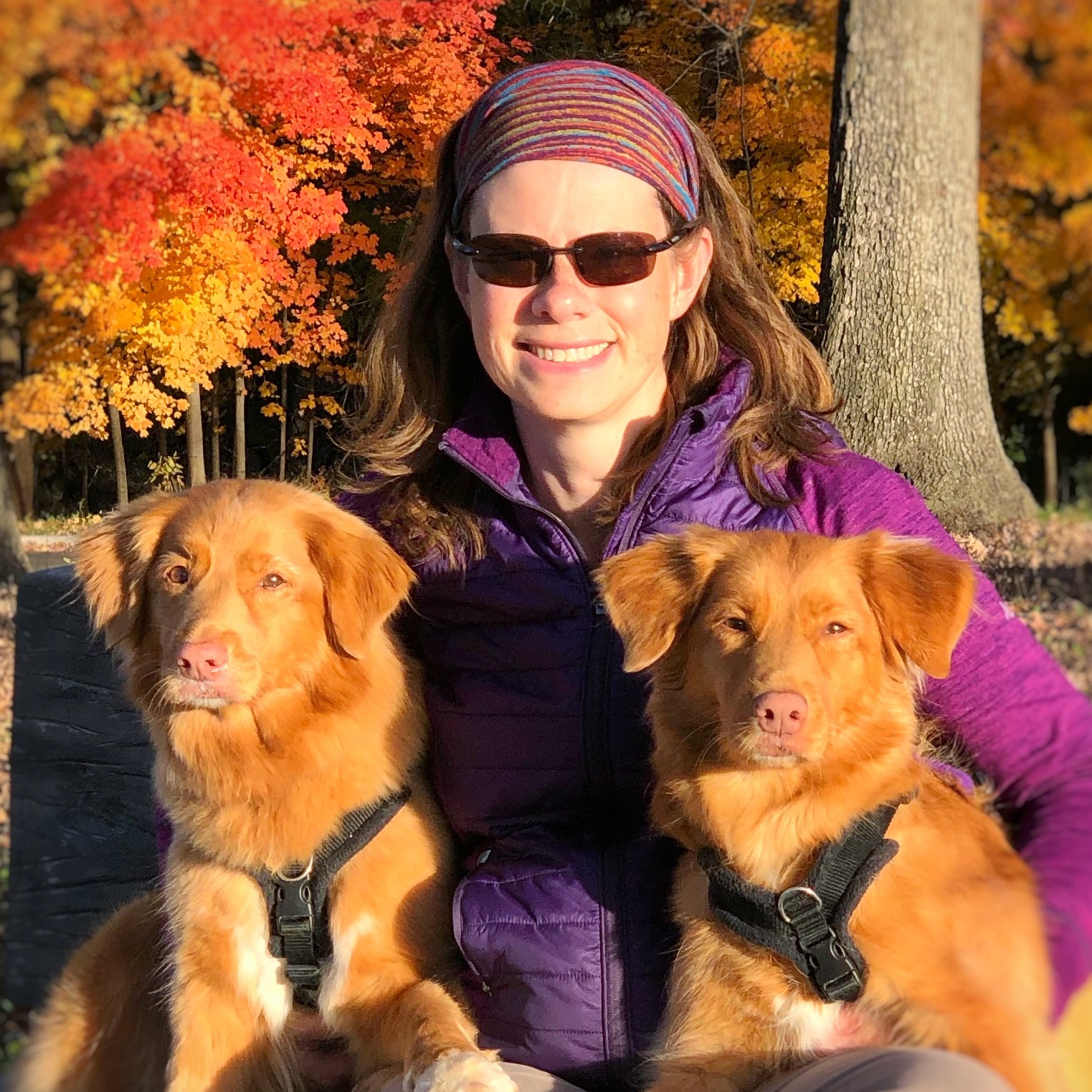 Christina Wessels
Agility Instructor
Christina took her tentative first step into the sport of agility with her first Nova Scotia Duck Tolling Retriever, Nikko, back in 2012. She was immediately hooked by the strong bond formed with the dog and the intellectual challenge of training skills and strategizing courses. Christina, now with two more Tollers (Sole and Presto), competes in both AKC and UKI and has earned her way into Finals at multiple national competitions. She has been an agility instructor since 2016 and particularly enjoys working with young dogs and new handlers just discovering the joy of agility for themselves.
Claire Bailey
Puppy, Obedience & Therapy Dog Instructor
Working with animals has always been my greatest passion. I enjoy helping you build a strong, lasting relationship with your pet, working to ensure you have a companion you truly enjoy. I leverage years of experience and a masters degree in clinical animal behavior to ensure each unique family is set up for success. I share my home with two dogs and a cat, plus my husband and his explosive detection dog. In my spare time I enjoy training and hiking with my dogs, crafting, and learning new things.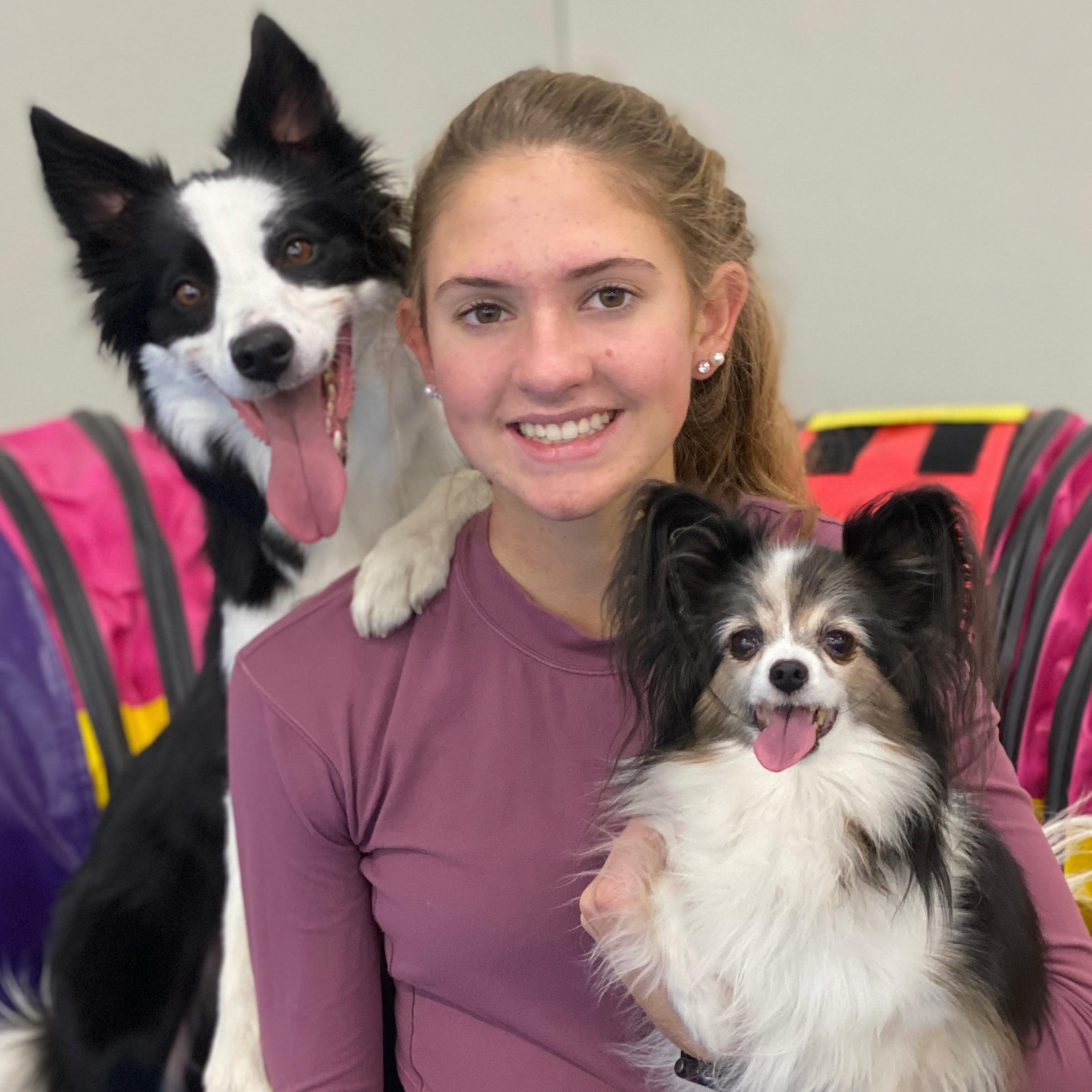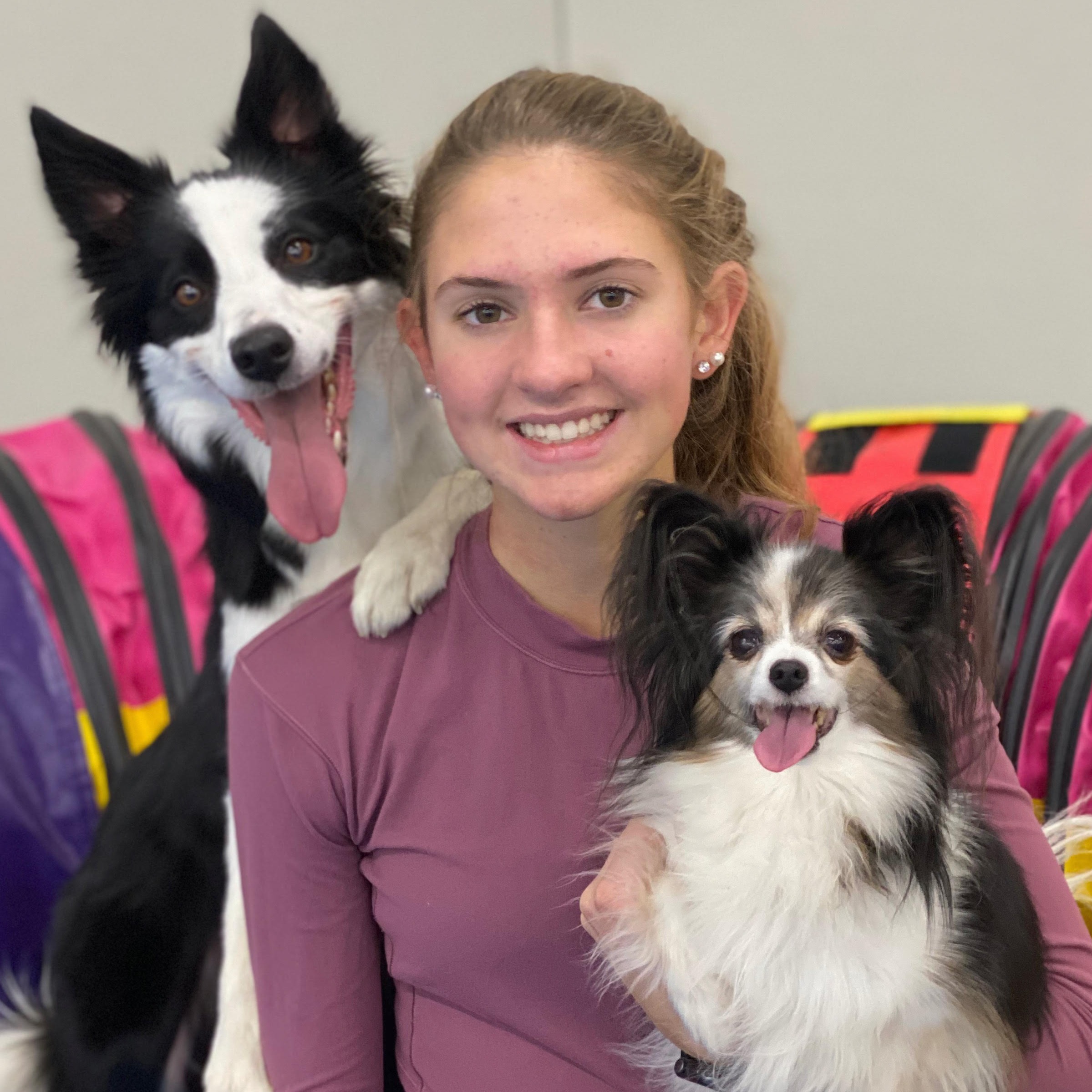 Danielle Wagner
Agility Instructor
I have been training and showing dogs since I was three. Agility is my first passion, which has grown over the years. During this time, I have trained several breeds, providing me with a diverse skill set that enables me to train my dogs to the highest level possible. It is my passion to help people with their dogs, by helping them to build a connection, a working relationship, and skills to help them achieve their goals. Watching the partnership succeed is one of the best things about teaching.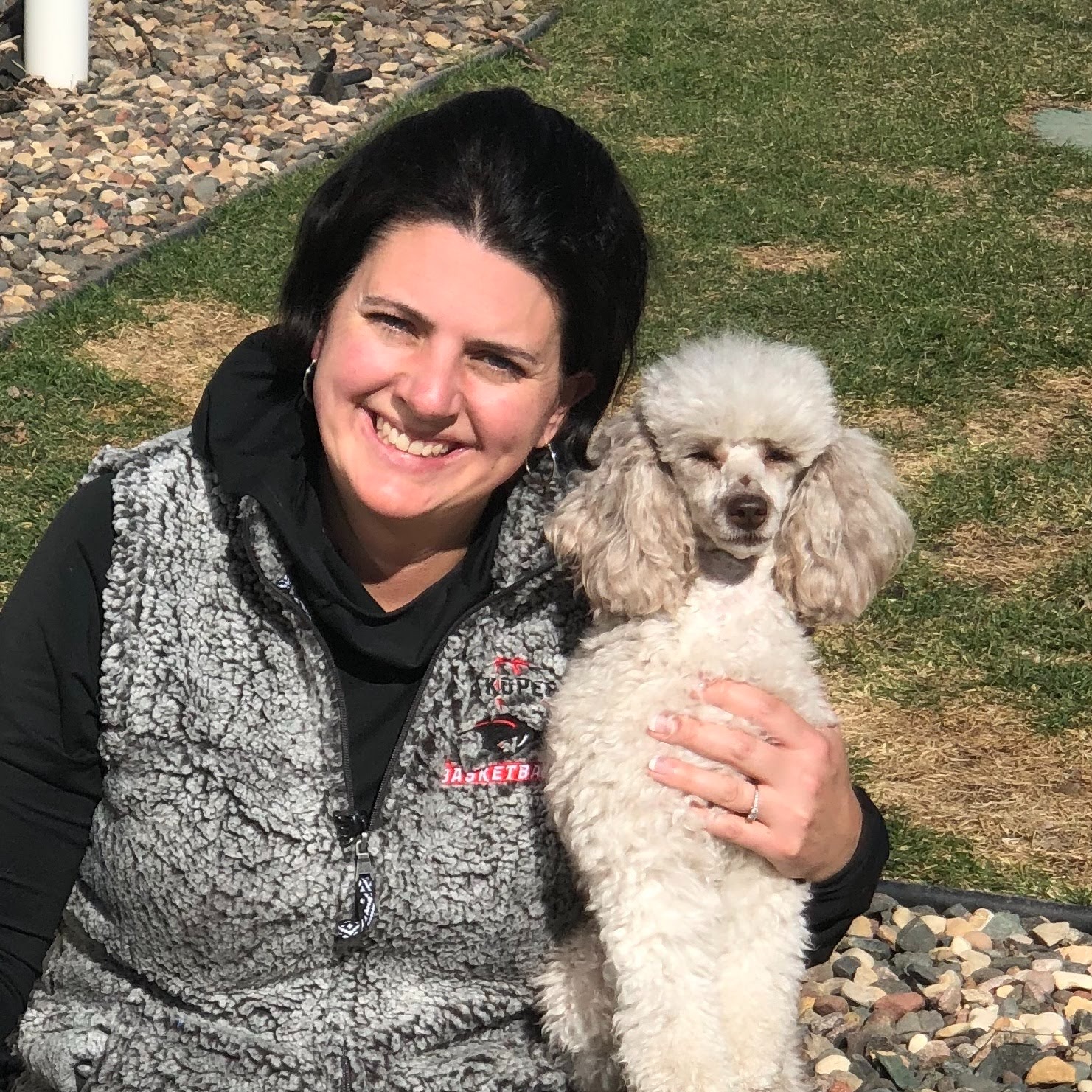 Darci Wagner
Agility Instructor
I have been training and competing with my dogs my whole life.  I grew up showing in conformation and obedience but my true love is Agility.  I have also dabbled in dock diving and herding.  Over the years I have owned many different breeds from small to tall which gives a great perspective for when it comes to teaching agility classes. I definitely think there is not a one size fits all approach to teaching agility.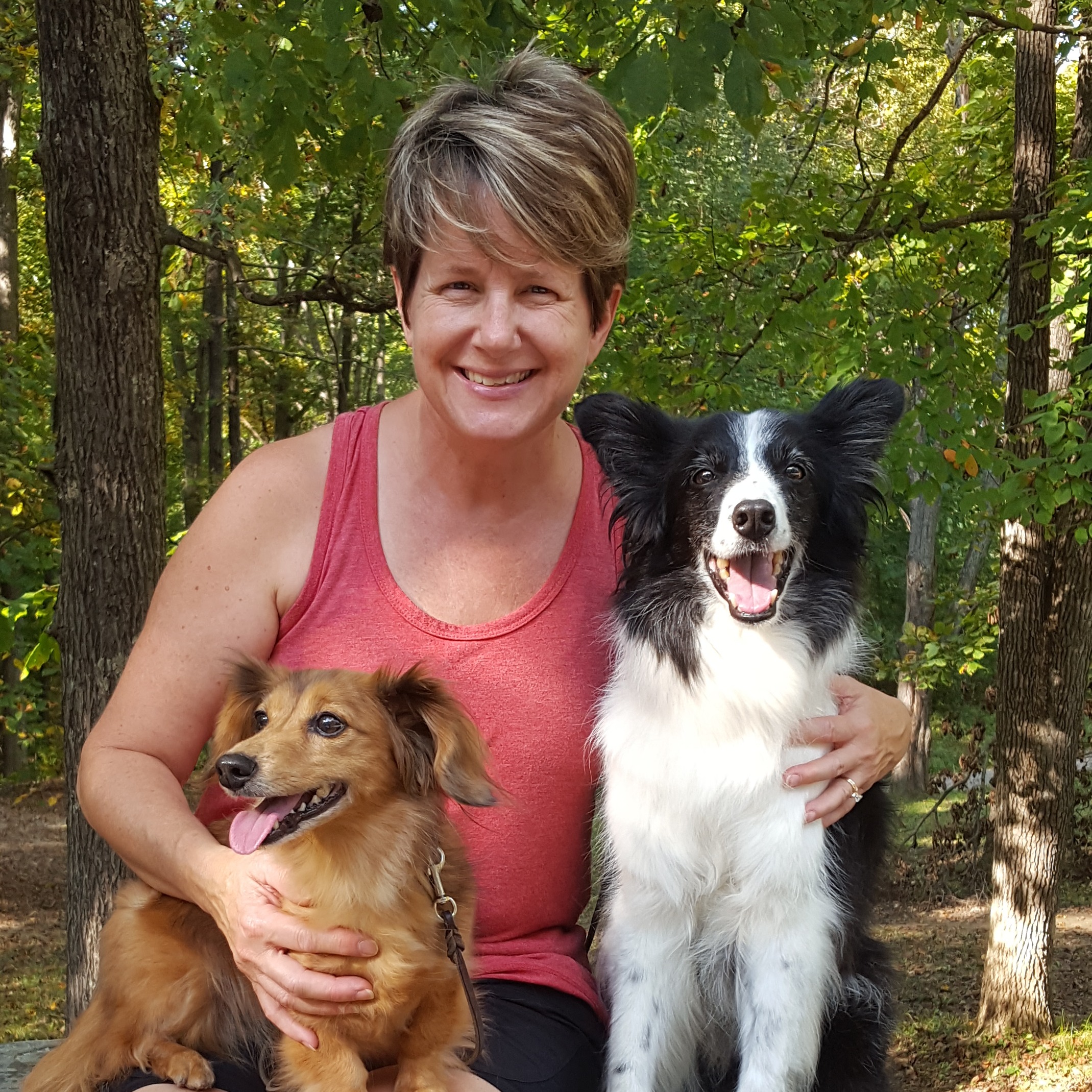 Dawn Plekkenpol
Agility Instructor
Gretchen Olson
Conformation Instructor
My adventures in AKC sports began over 20 years ago, showing my two Golden Retrievers in agility. After cheering on friends in the conformation ring for many years, I got an opportunity in 2010 to join the fun with a beautiful Golden named Suri. In a entry of 300 puppies, she won BOSS in puppy sweeps at our National Specialty. She went on to earn her Bronze Grand Championship. Her son Sterling has also achieved Bronze Grand Champion, with group placements along the way. He has also won multiple Owner Handler Best in Show's! I would love to help other owner-handlers achieve their dreams!
Jennifer Sorum
Agility Instructor
Bio coming soon!
Julie Heller
Agility Instructor
Bio coming soon!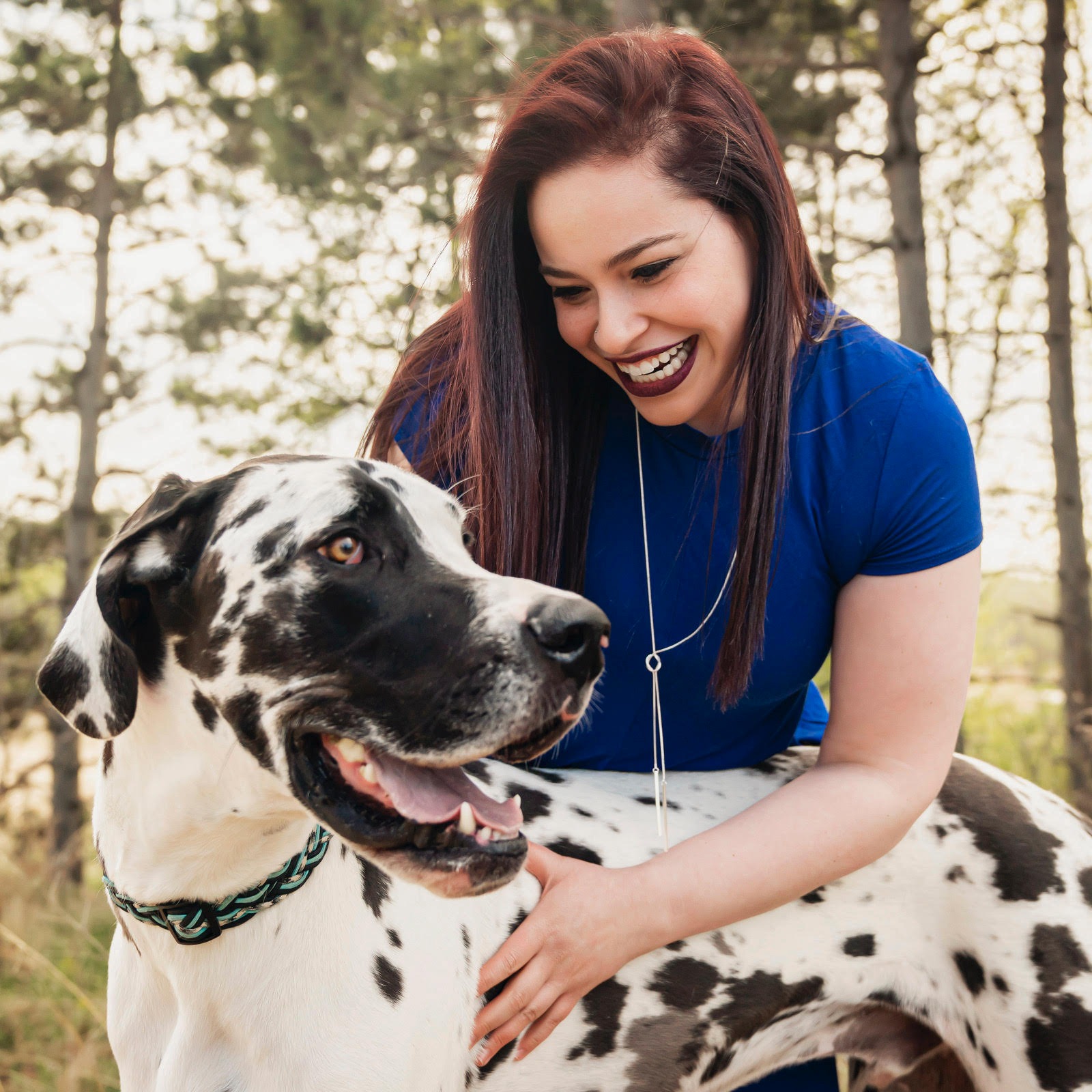 Kayla Salsberg
Puppy and Obedience Instructor
I love watching puppies and adult dogs grow into the well-mannered dogs we know they can be. I'm happy to work with each owner to accommodate their dog's specific needs and abilities, as each dog learns differently. Let me get to know you and your dog and show you how fun and rewarding training can be!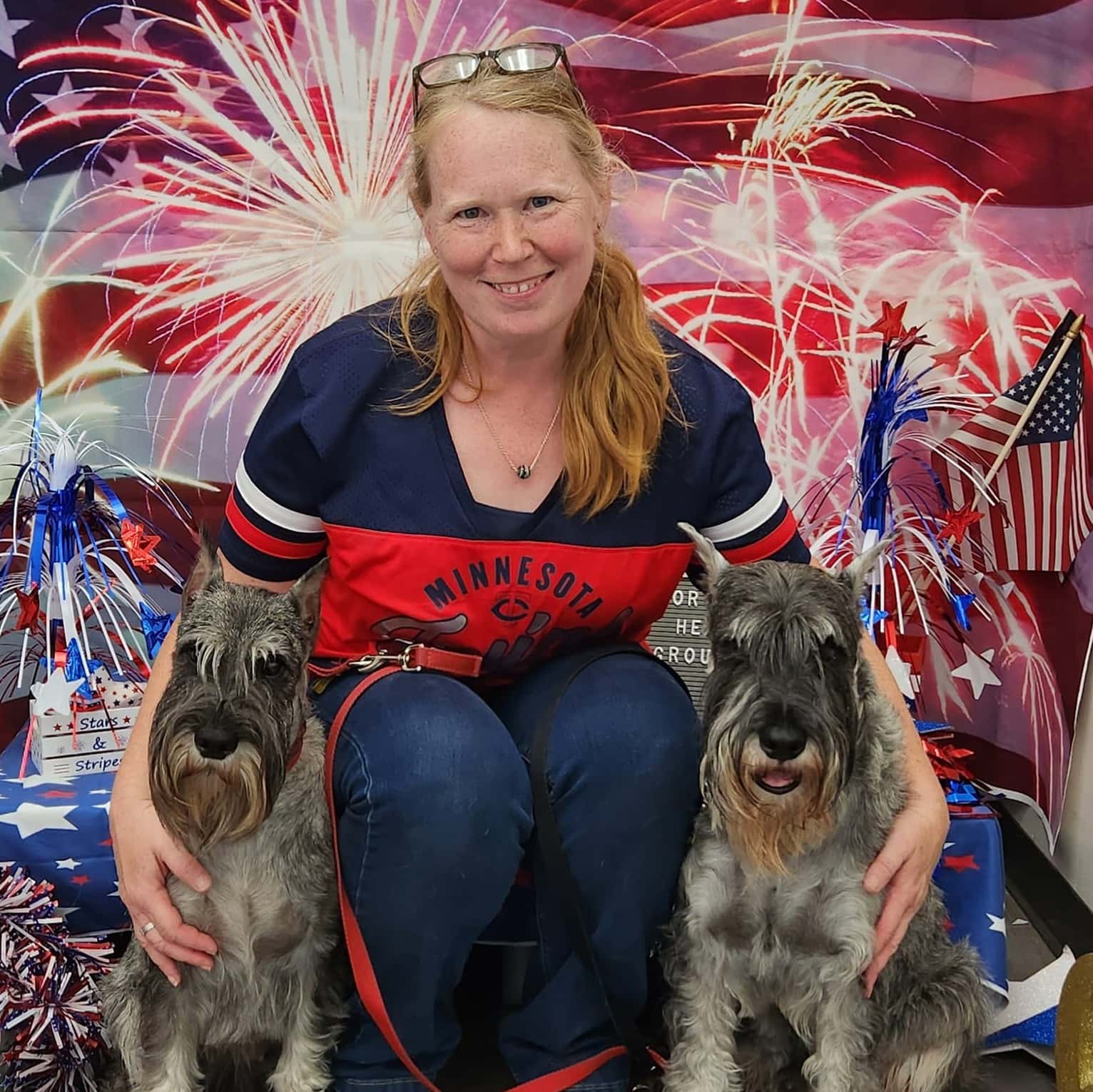 Kara Maytag – Kaszas
Agility Instructor
Kara has owned and occasionally bred Standard Schnauzers for the past 20 years. She competes in Conformation,
Agility, Barn Hunt, Dock Diving, Scentwork, FastCAT, Obedience and Rally with her dogs. When not busy with dog
activities she is cheering on her 12 year old daughter in dance, crafting, cooking, baking or curling.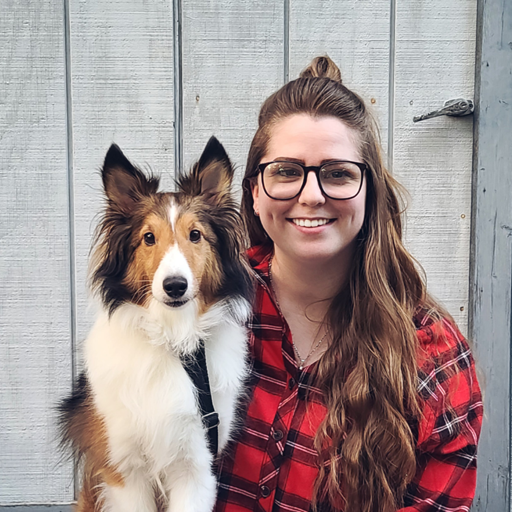 Kelsey Germscheid
Agility Instructor
I've been around the agility world since being a junior handler, and have also trained in Obedience and Scentwork. I love using training to teach a better relationship between dogs and their people, and my favorite thing is seeing that relationship bloom while our dogs learn new skills. When not teaching or training my own Sheltie, Renly, I love to do anything outdoors whether that be hiking, camping, skiing; along with practicing photography on the side.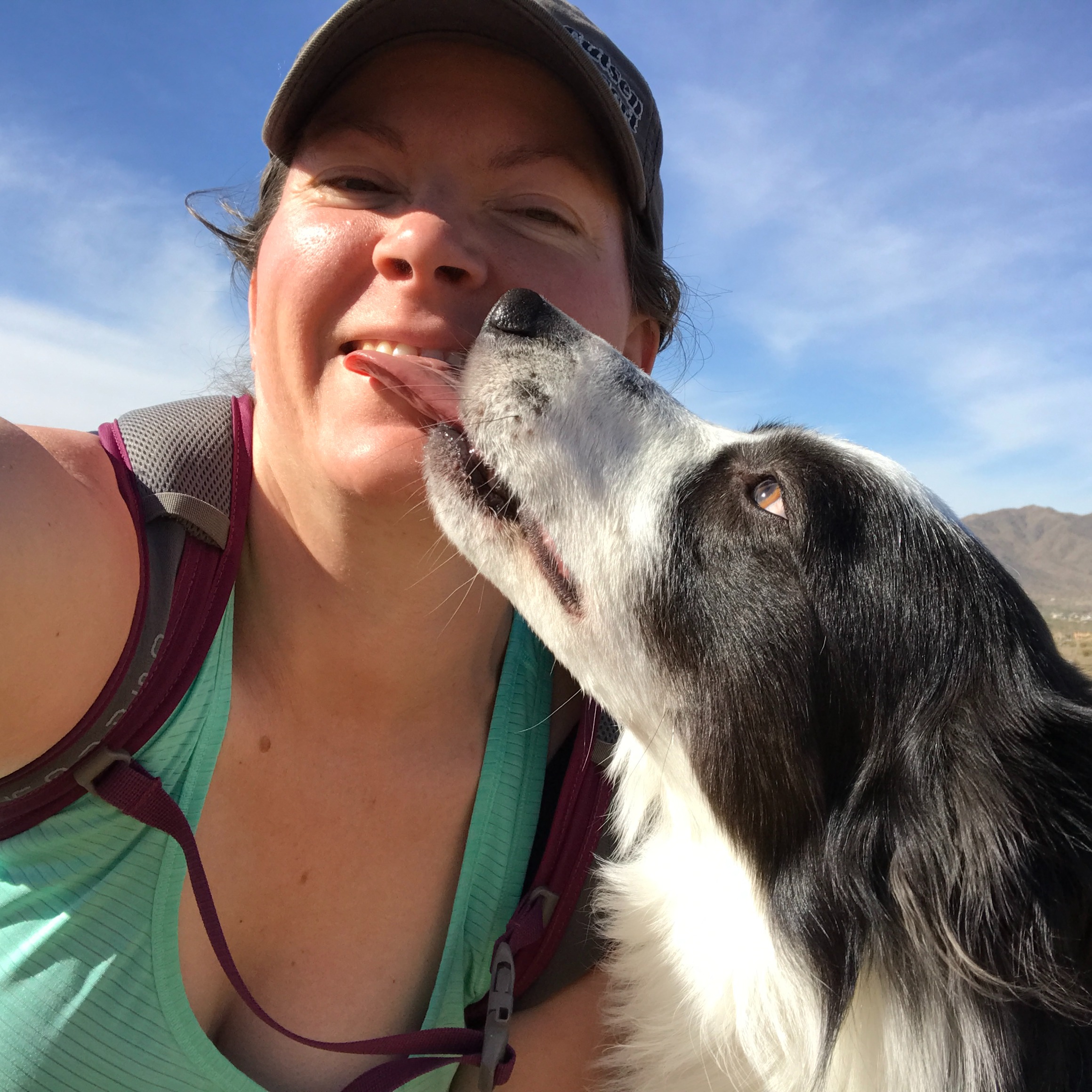 Leanne Wortman
Agility Instructor
I have been active in the sport of agility since 2007.  Learning new things and striving to be a better trainer and handler for my dogs is a major part of what I love about the sport.  I have been fortunate enough to train with some amazing instructors from near and far, as well as compete locally, regionally, and nationally.  I enjoy helping teams add skills to their toolbox and learning from both my human and canine students.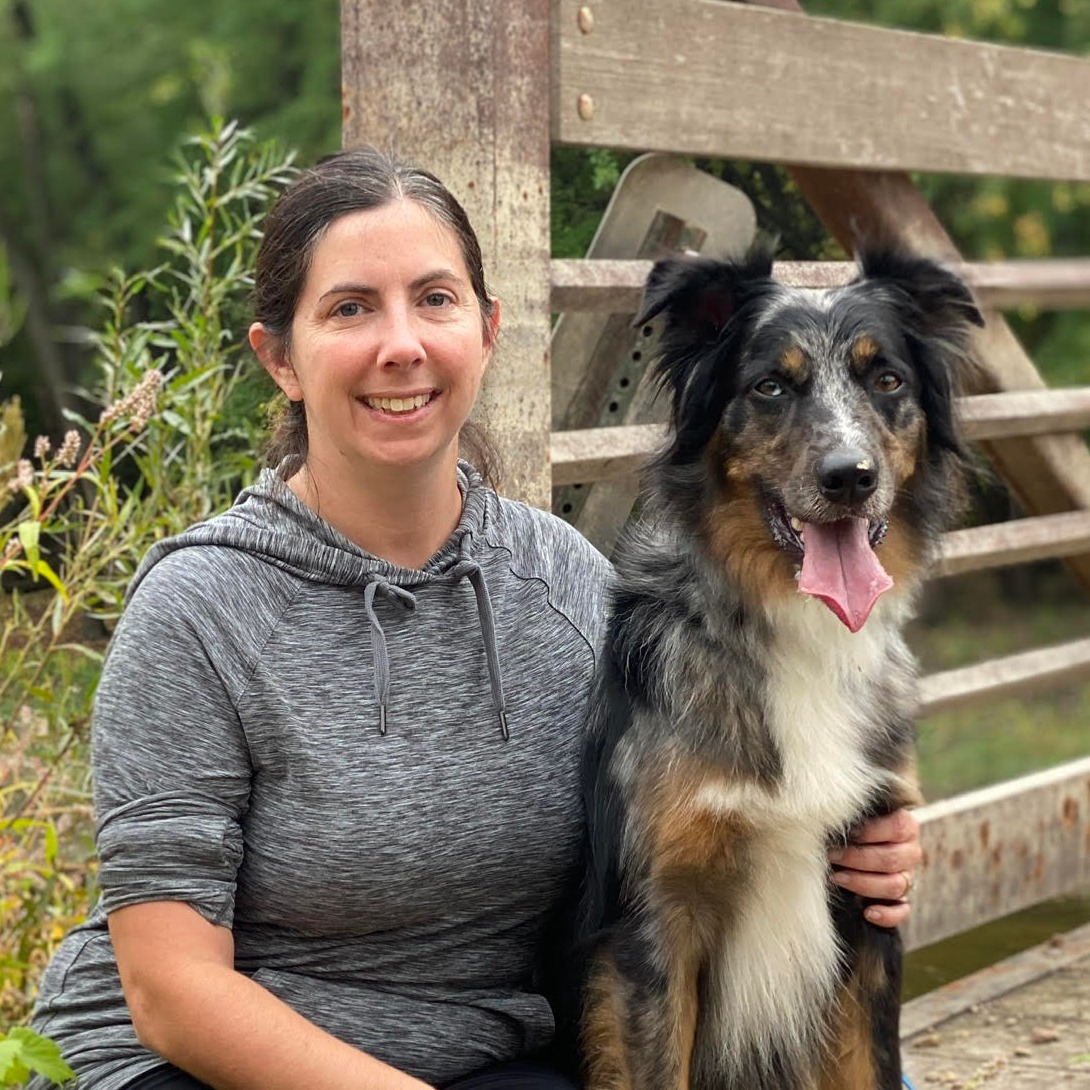 Lisa Hennen
Agility Instructor
Bio coming soon!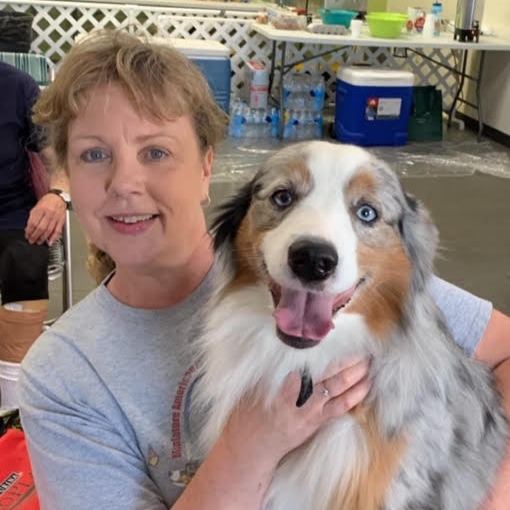 Lori McKusick
Rally and Agility instructor
've been training dogs for 14 years. After trying many dog sports, my favorites are Agility and Rally because she enjoys the mental challenge of memorizing courses. I will provide challenging practice courses each week at all AKC Rally levels.
Taylor Drankiewicz
Obedience Instructor
I have a 3 year old German Shepherd named Maggie. I have experience in Obedience, Service Dog Training (diabetic alert and mobility aid), and Agility. I'm a CPDT-KA. I also have a Bachelors Degree in Animal Science with an emphasis on companion animals. My passion is strengthening the bond between humans and their dogs.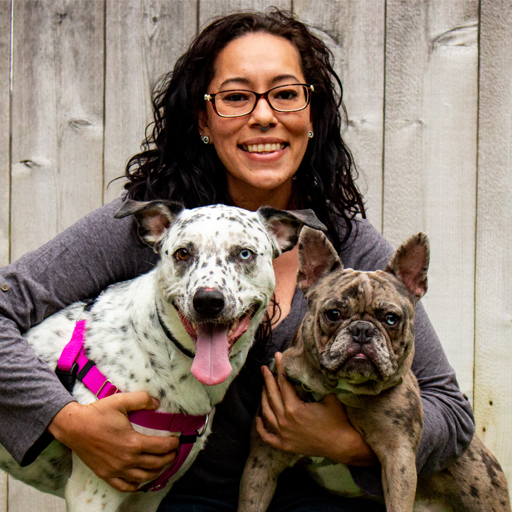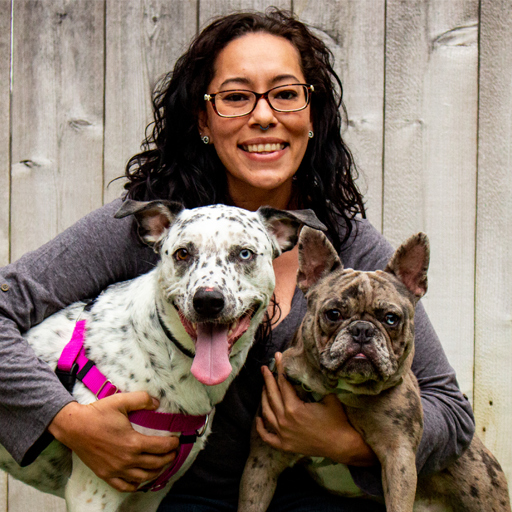 Timera Cyr
Puppy and Obedience Instructor
 Science, animal behavior and training have been my passions since childhood.  I love helping people develop deeper connections with their dogs through better communication and understanding. I have 2 dogs and 2 cats named Adenine, Cytosine, Thymine and Guanine. They are named after the DNA base pairs.
Sue Kliewer
Nosework Instructor
I train service dogs and work with clients with physical disabilities thru my work with Helping Paws in Hopkins.  I started doing Nosework with my own pet dogs in 2011-2012 and haven't stopped training and competing since then.  I love watching the personalities of individual dogs grow in confidence as they grow in their Nosework skills.  I also like to do water rescue training and draftwork with my Newfoundlands.